Phone System Sales
Ted the Telephone Guy provides phone system sales, installation & service for small business and large all across Cape Cod.. There are a wide range of products on the market and studying the pros and cons of all the available systems can be bewildering. Call Ted for advice at (508) 419-7225, and discuss your present and future needs. Ted will be able to advise you on the best product for your needs. If you decide to purchase and install a new system we recommend the NEC SL-1100 system or the Panasonic KX-TDA50G. Both of these systems have a range of different actual phones,  a system which can start small, and be expanded to add extensions and functions as needed.
NEC SL-1100

NEC's SL-1100 Communications System is an excellent choice for a small business . Including some of the most powerful features, but remaining easy to use. It includes the ability to transfer calls outside the office to handle at-home workers, wireless handsets, caller ID and a web-based system management interface. Click here for more details. Call Ted at (508) 419-7225 to schedule a meeting and discuss your detailed needs. If this is the system for you, then Ted will help you get the very best out of it.
Panasonic KX-TDA50G

This Panasonic System is very popular with small businesses and is extremely configurable with a wide range of options. Some bundled systems setup with the most common requirements (for example with 4 extensions and 4 incoming lines) offer some excellent deals. It's a hybrid system, meaning that it interfaces with a normal SIP multi-line connection to Comcast or Verizon, and uses IP internally to provide a whole host of desirable features. With expandability up to 28 extensions, and to 56 with an expansion package,  it will suit a small business through plenty of growth. These systems are also available used.
Upgrading Existing Systems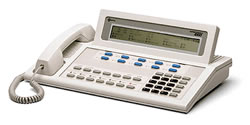 We support many older systems as long as we can get parts and information. AVAYA systems are very popular and reliable with more than a third of businesses on Cape Cod with a system installed. Many hotels and motels have MITEL systems, and although these are no longer supported and parts are hard to find, Ted can repair and maintain these systems (within limits). Please call and ask for details. We also support the following systems. If your system is not on this list, give us a call and we'll see what we can do for you.
NEC
Panasonic
Toshiba
Comdial
AVAYA
Lucent
AT&T
PARTNER
NORTEL
Norstar
Merlin
ITT
Corelco